Apartments in Flic En Flac
A Standing Residence with Exceptional Sea View
Luxury Apartment in flic en flac are exclusive oceanfront development is located only 400 meters from one of the most beautiful beaches on the west coast of the island, in the chic and peaceful neighborhood of Flic en Flac. Set 40 meters from the sea, the views from any level of the luxury apartment in flic en flac of Ocean's Garden 2 are bound to take your breath away.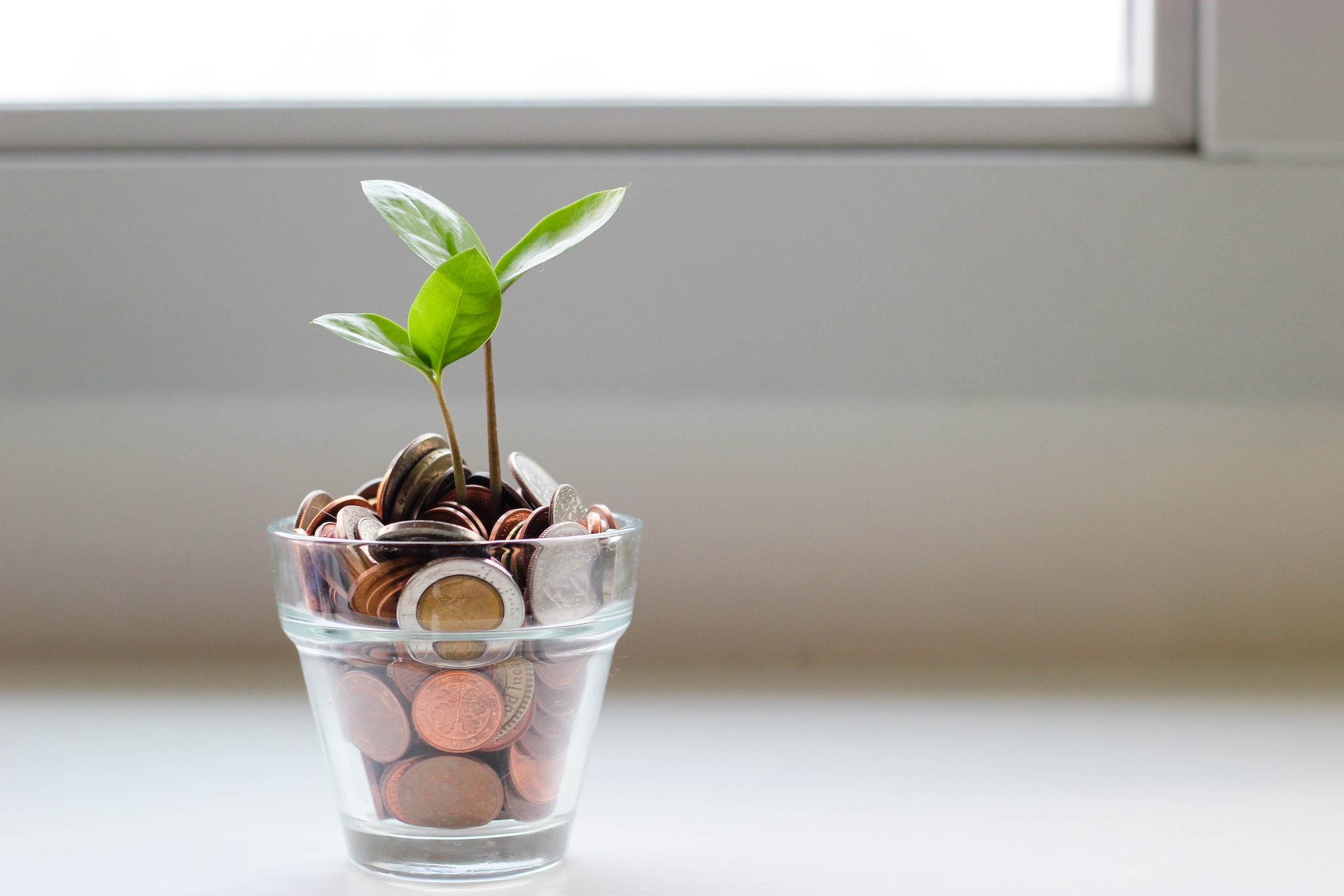 LIVING IN MAURITIUS
One of the most Attractive Tax Environments
• Non double taxation treaty with 43 countries
• 15% taxation on companies and individuals
• No taxes on capital gains
• No taxes on estate heritage
• No housing taxes nor land taxes
• No double taxation on the repatriation of dividends and capital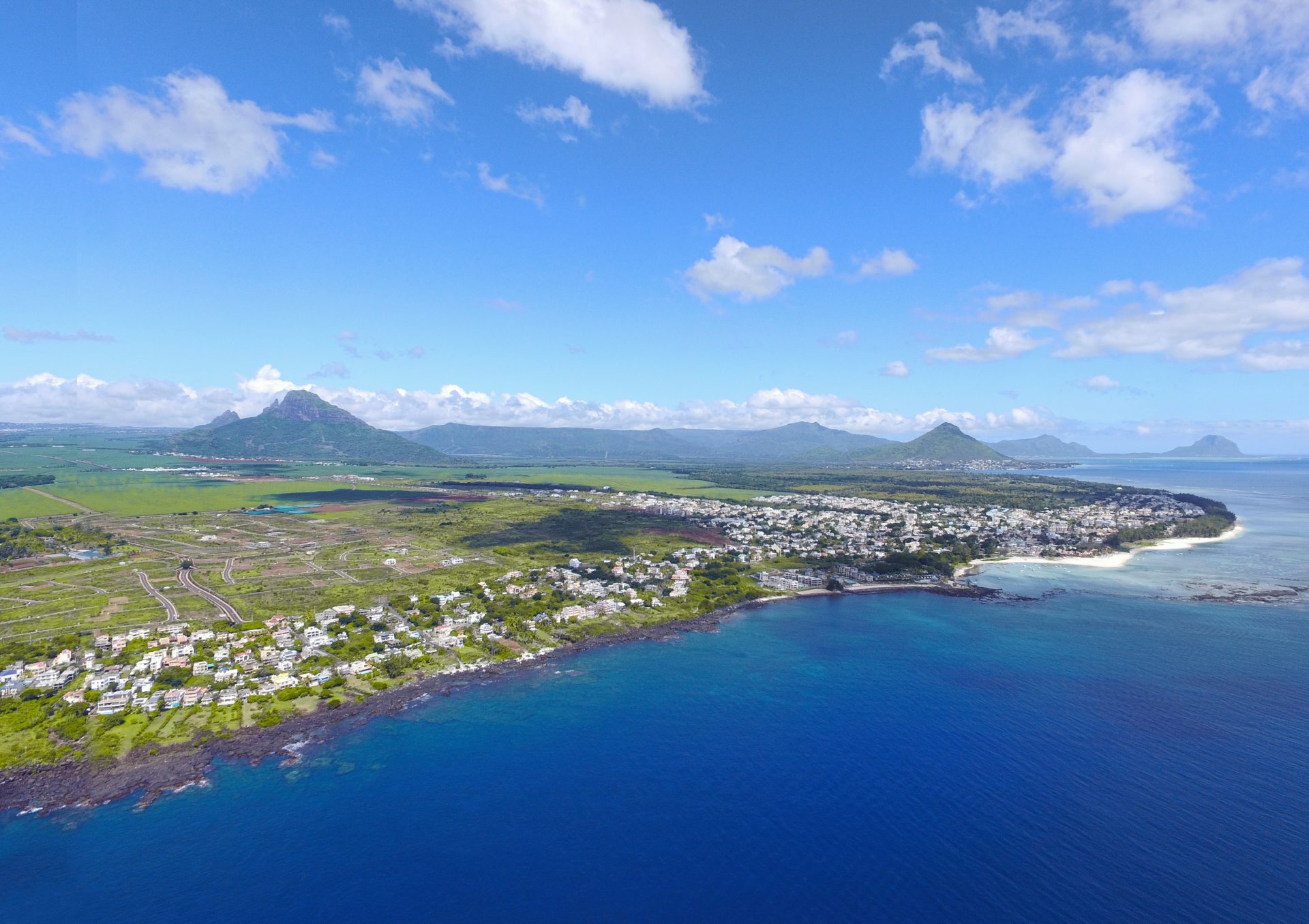 A PERFECT RELAXING ENVIRONMENT
Ocean's Garden 2 welcomes you to an amazing tourist region where you can enjoy moments of relaxation and leisure under the sunshine in our luxury apartment in flic en flac. Relax by the pool sipping tropical cocktails and gazing at the blue waves of the ocean. Leisure and everyday life in the heart of Flic en Flac, beach resort of choice for expatriates, retirees and investors with its wide array of facilities: beach, nautical activities, golf, spas and beauty salons, shopping malls, restaurants and entertainment venues as well as health centres.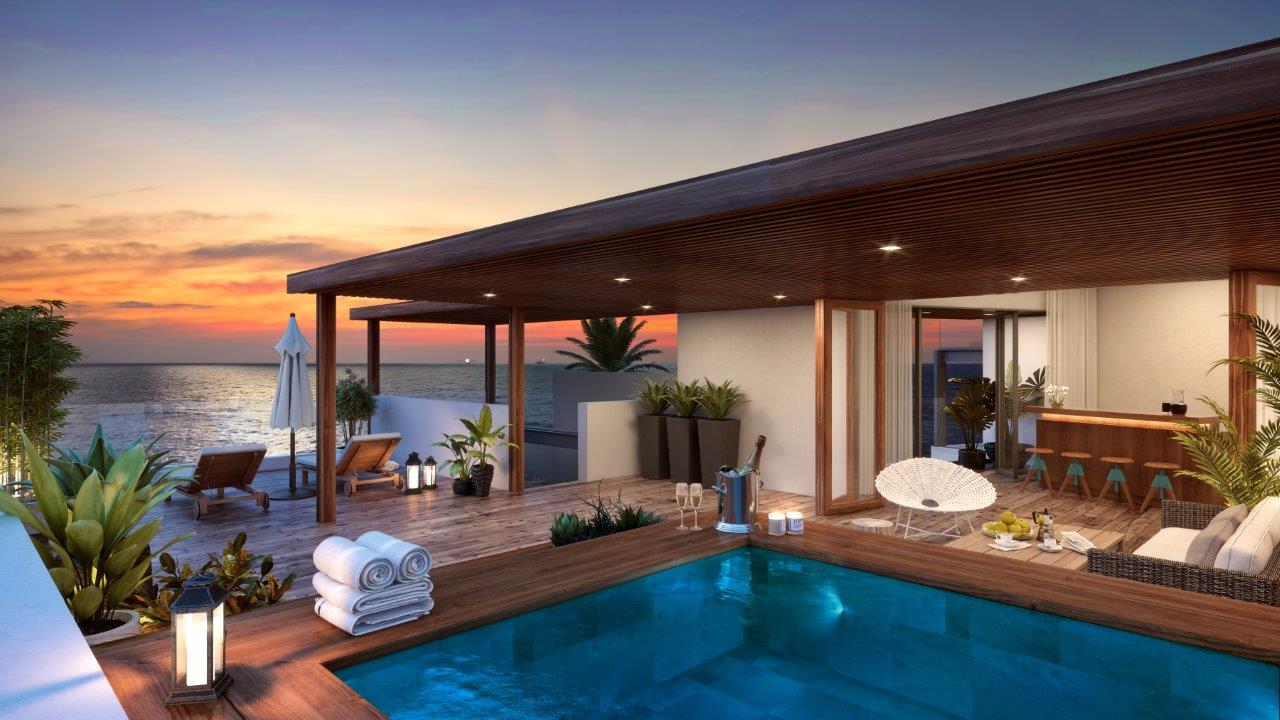 A relaxing escape
Luxurious and spacious, the penthouse is the ideal retreat for relaxing and rejuvenating in a private Jacuzzi and own stunning sea views.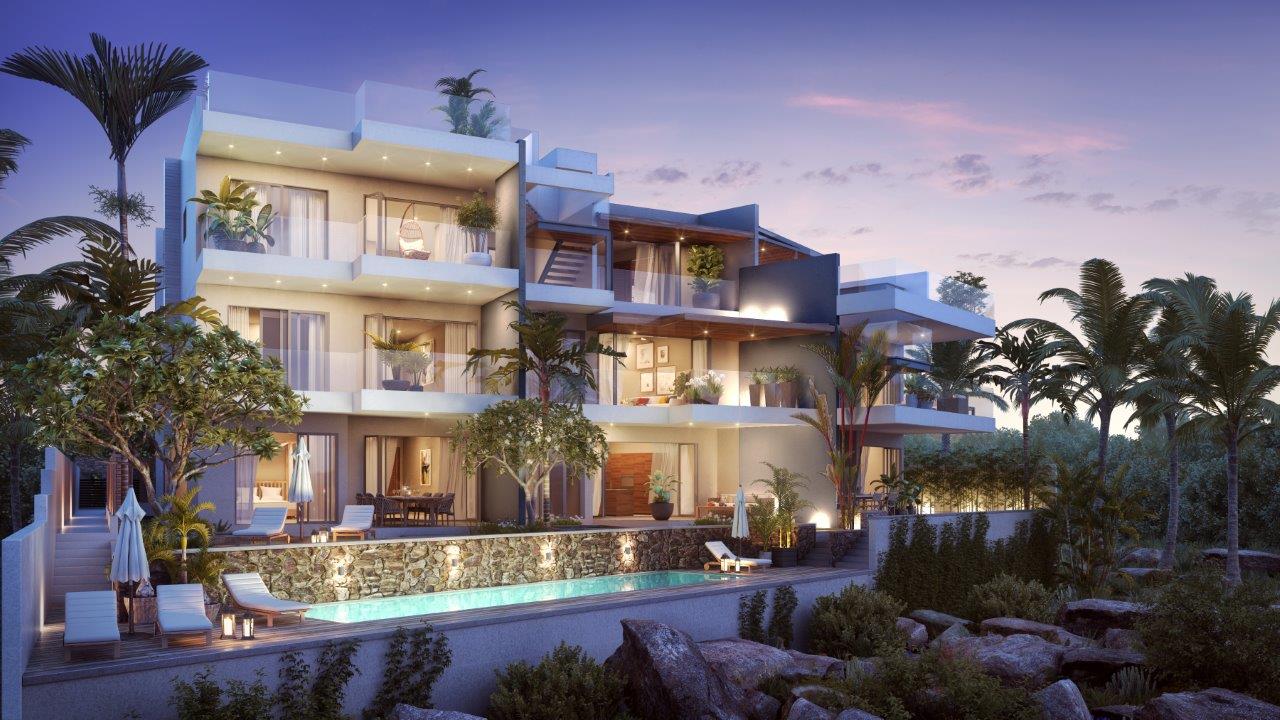 Designed for a seaside lifestyle
The charming tropical exterior façade overlooks the garden and the blue ocean.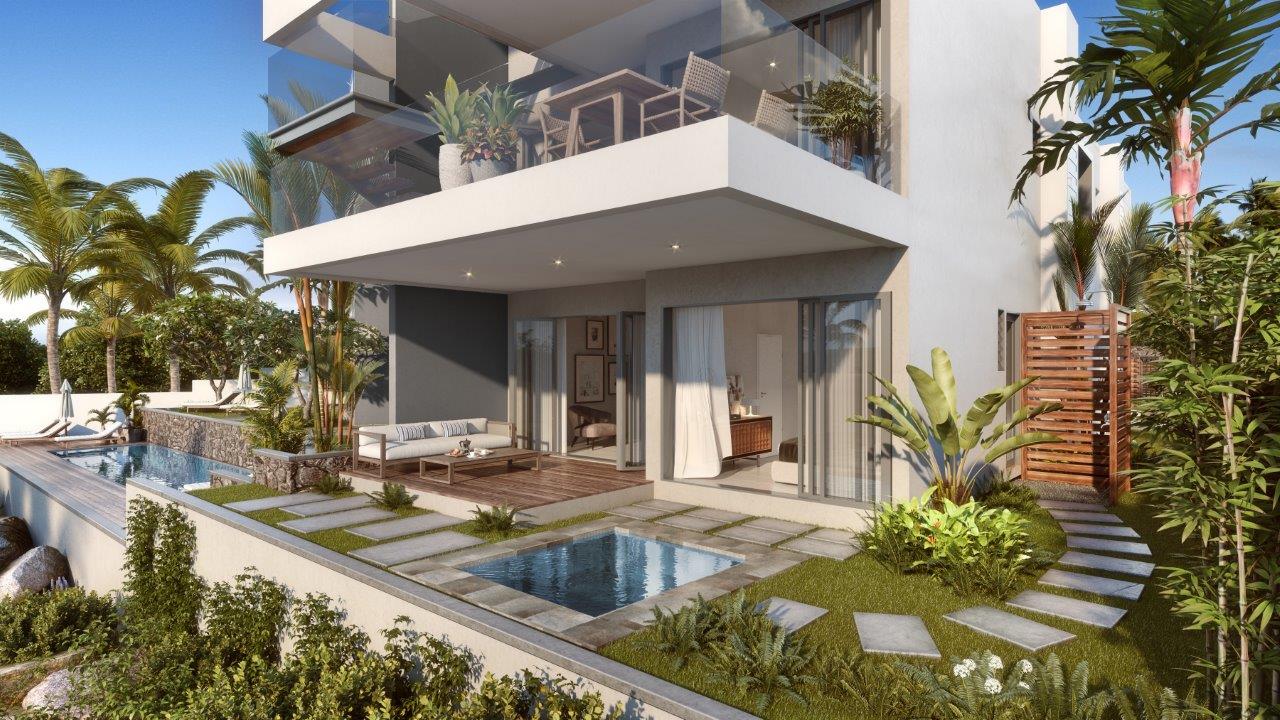 Our Villa – Apartments
Each apartment on the ground floor includes a Jacuzzi (option) as well as a private landscaped garden.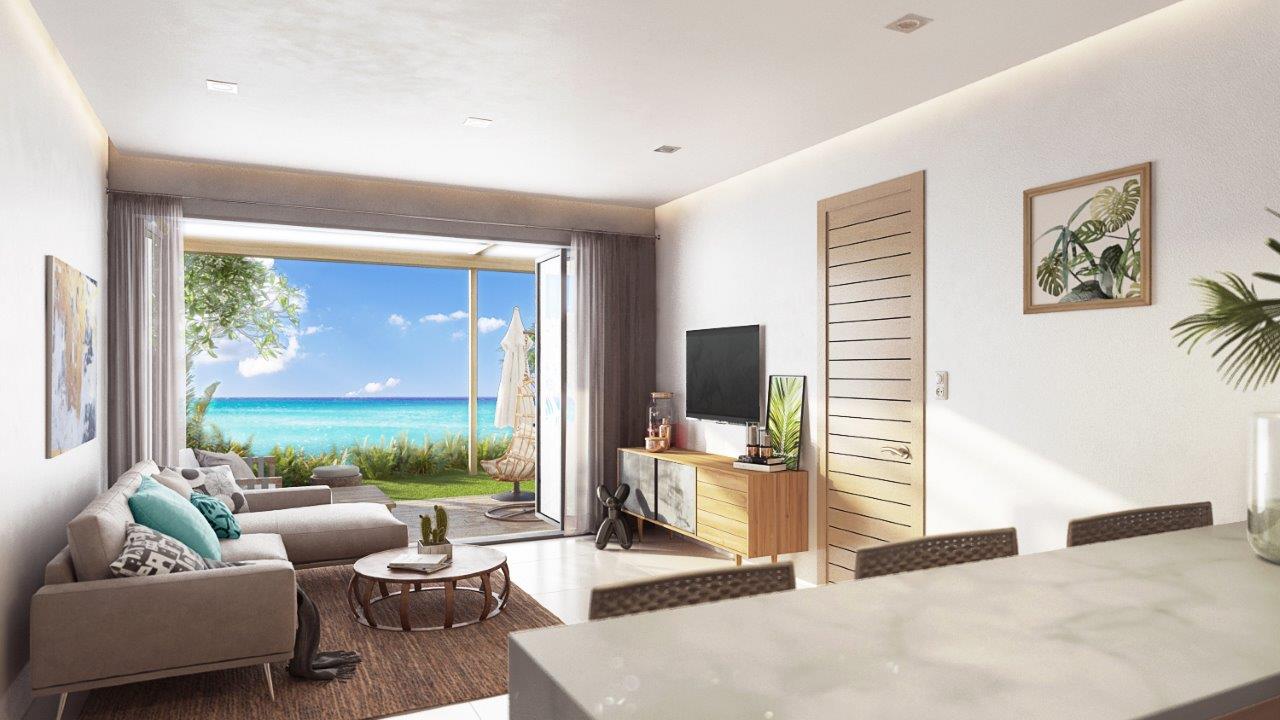 Warmth and comfort
The design allows an abundance of soothing natural light in the apartments offering a sense of wellbeing and comfort to the residents.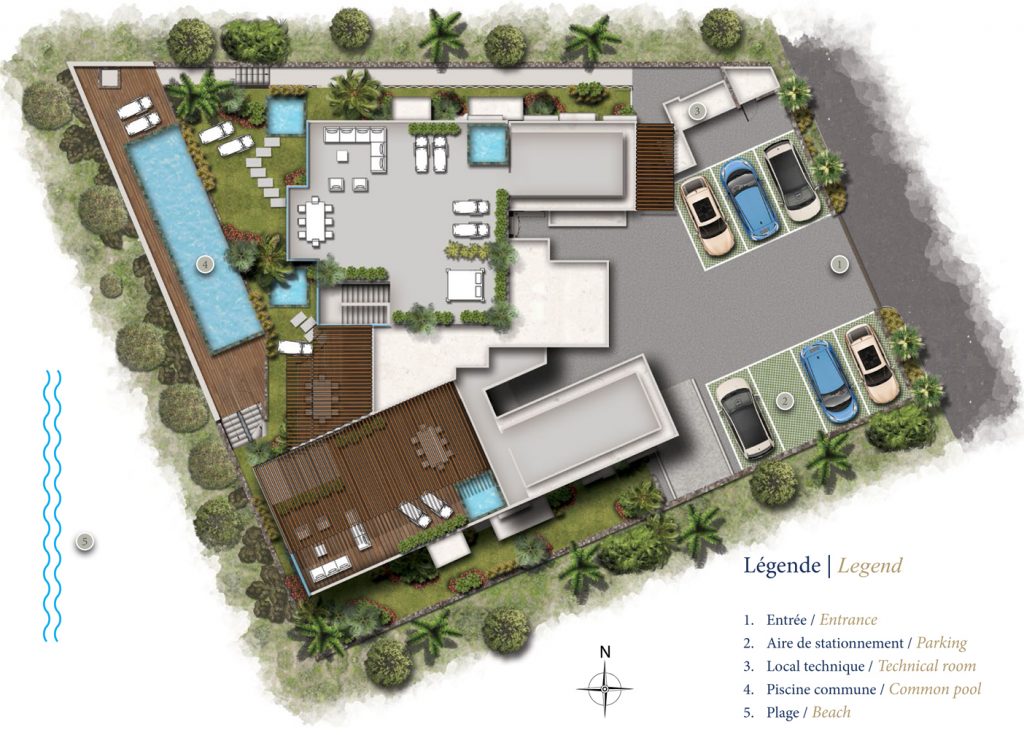 MASTER PLAN
The contemporary architecture of Ocean's Garden 2 is bounded by a carefully landscaped garden which perfectly integrates to its stunning surrounding nature. The luxury apartment in flic en flac development includes 7 apartments spread over 3 levels with a common swimming pool, offering all the comfort and facilities to welcome family and friends.
• 3 apartments on the ground floor with Jacuzzi (option), outdoor showers and private garden.
• 3 apartments on the 1st floor, with breathtaking sea view
• 1 penthouse on the 2nd floor with Jacuzzi on the rooftop/terrace and panoramic views of the ocean.
Electric gate with intercom
Individual outdoor storage space
Private garden for apartments on the ground floor
Landscaped garden and common swimming pool for the residents
Jacuzzi (option) in apartments on the ground floor and penthouse
Outside shower for apartments on the ground floor
Lift
Solar water heater
Generator